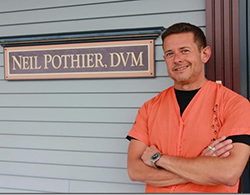 Dr. Neil Pothier
DVM
Dr. Pothier has owned and operated Bayview Animal Hospital since 1987. Dr. Pothier completed his Veterinary degree, with an associate degree in Agriculture at the University of Guelph in Ontario in 1985. Dr. Pothier has a long history of doing charity work for many cats and dogs. He is currently working very closely with Friends of Ferals to help the feral cat problem in Digby County. When Dr. Pothier is not working he enjoys running, biking and volunteering for local organizations and events. Dr. Pothier is fluently bilingual.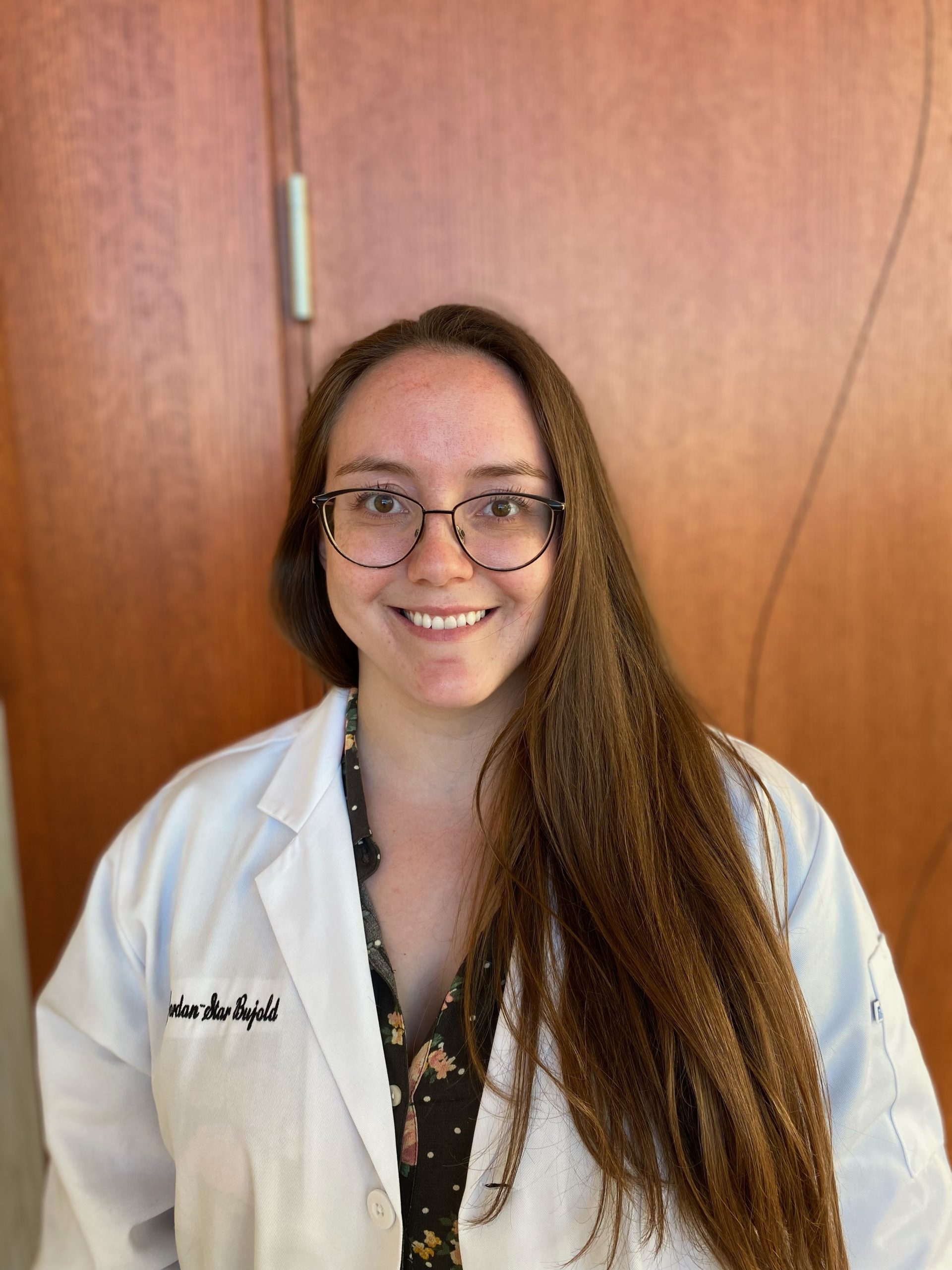 Dr. Jordan-Star Bujold
Associate Veterinarian
Dr. Bujold joined the Bayview Animal Hospital team May 2022 upon graduating from UPEI.
Alec
RVT
Alec is a Registered Veterinary Technician. He is our Head Veterinary Technician/Medical Manager and also manages the hospital pharmacy. Alec has been with Bayview Animal Hospital for almost two decades. Alec's special interest is in small animal dental services and is very knowledgeable in small animal medicine and care.
Sydnee
RVT
Sydnee is one of our Registered Veterinary Technicians. She became interested in the animal health care field after volunteering at an animal hospital, while attending St. Mary's University. Sydnee decided to pursue her interest in the field and she has been a great addition to our team. Since joining our team in 2013, Sydnee has completed her Veterinarian Assistant course, as well as completed the Animal Health Technology distance program through Thompson River University. We are very proud of her accomplishment!
Shawna
Accounting/Human Resources
Shawna joined the Bayview Animal Hospital team as the Office Manager in 2009. She has enjoyed watching the hospital evolve and grow with the animal health care field. Before coming to Bayview Animal Hospital, Shawna spent several years as a manager in the field of Early Childhood Education. The animal hospital setting isn't entirely new to her as she worked at Bayview Animal Hospital as a student throughout high school.
Makayla
RVT
Makayla has been a fantastic addition to our team. Back in 2017 Makayla completed her work term with Bayview as part of her Veterinary Assistant program. After graduating from Oulton College, she decided to further her education and become an RVT. After graduating from Maritime Business College in 2019, she's gained experience working in two different hospitals. We were pleased to welcome her back and feel fortunate to have her as part of our team.
Kimberly
Veterinary Assistant
Kim is one of Bayview Animal Hospitals' Veterinary Assistants. She has completed studies in Animal Sciences and Breed Selection Consultation. Kim's special interest in animal health care lies with animal behavior and training.
Emma
Veterinary Assistant
Emma joined our team in June 2020. She plans to pursue her studies further to obtain her RVT credentials.
Caitlin
Client Care Specialist
Caitlin bring years of customer service experience to this position.
Paige
Client Care Specialist
Paige is one of our Veterinary Receptionist. Paige volunteered at Bayview Animal Hospital in 2015 as part of a school requirement, she was then hired for a summer position. Since that time, Paige has gained a lot of customer service experience. We are happy to have her back as member of our team.
Shayla
Client Care Specialist
Shayla joined our team in Spring 2021, she's been a great addition to our team.
Lillian
Custodian
Lillian has been assisting in maintaining a high standard of cleanliness and order at Bayview Animal Hospital for 17 years.